On May 8, the 2019 World Ports Conference was officially opened in Guangzhou. With the theme of "Collaborate Now, Create Future", hosted by the International Association of Ports and Harbors (IAPH) , the conference was undertaken by Guangzhou Port Authority and was co- organized by China Ports & Harbors Association and Guangzhou Port Group Co., Ltd.
This conference attracted the attention of all walks of life from port shipping industry and other industries, more than one thousand leaders or representatives from government departments, IAPH members, the world famous port equipment construction companies, port operators and shippers, the World Bank, PIANC, ICHCA, and IMPA from more than 50 countries and regions in the world attended the conference, as well as the representatives  from domestic ports, enterprises and regulatory agency.
There are altogether six forums, including The Belt and Road Initiative: New Opportunities for Ports, The Challenges of New and Disruptive Technologies to Ports and People, Bay Area Ports and City Integrated Development, New Modes of Cross-border Trade and Legal Aspects of E-commerce, China and the World's Emerging Cruise Markets and Reducing Energy Consumption and Emissions in Ports, the new opportunities brought by the ' Belt and Road' initiative will be deeply explored, and an overall conception with practical significance will be put forward for the future development direction of world ports.
Mr. Zheng Weihang, the Executive Vice President & Secretary General of CCYIA, attended the forum of China and the World's Emerging Cruise Markets.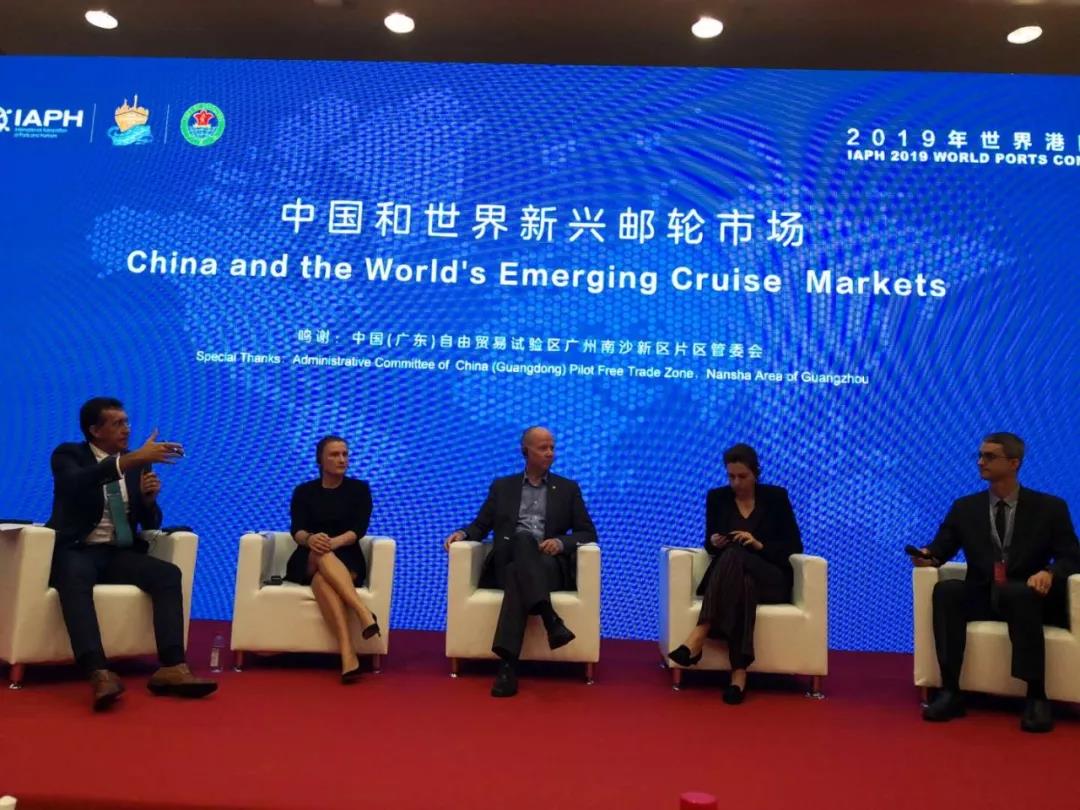 As the largest comprehensive centric port in south China, Guangzhou port has always adhered to the philosophy of openness, exchange, sharing and cooperation for many years, and is still in the period of rapid growth. Since 2016, cruise tourism in Guangzhou has witnessed remarkable growth in just a few years and achieved gratifying development results. In 2018, the port received 481,200 cruise passengers for the whole year, with a 19.26 percent growth year-on-year, ranking third in the number of passengers in the country.
The publicity brochures of the 14th China Cruise Shipping Conference & International Cruise Expo (CCS14) which will be held in Guangzhou in mid-November this year were also be placed on the tables of the conference.