On March 29th, Guangzhou Nansha International Cruise Home Port Operation Management Co., LTD. (hereinafter referred to as 'GNICHPOM') was officially signed and established. Leaders from Guangzhou Nansha District People's Government, Guangzhou Port Authority, Guangzhou Municipal Commerce Bureau and Tourism Administration of Guangzhou Municipality attended and witnessed the signing and unveiling ceremony. GNICHPOM is a joint venture between Guangzhou Harbor Business Travel Co., LTD. (a wholly-owned subsidiary of Guangzhou Port Group, hereinafter referred to as 'GHBT') and CCCC Urban Investment Holding Company Limited (hereinafter referred to as ' CCCCUI '), which will be responsible for the daily operation and management of Nansha International Cruise Home Port after its completion.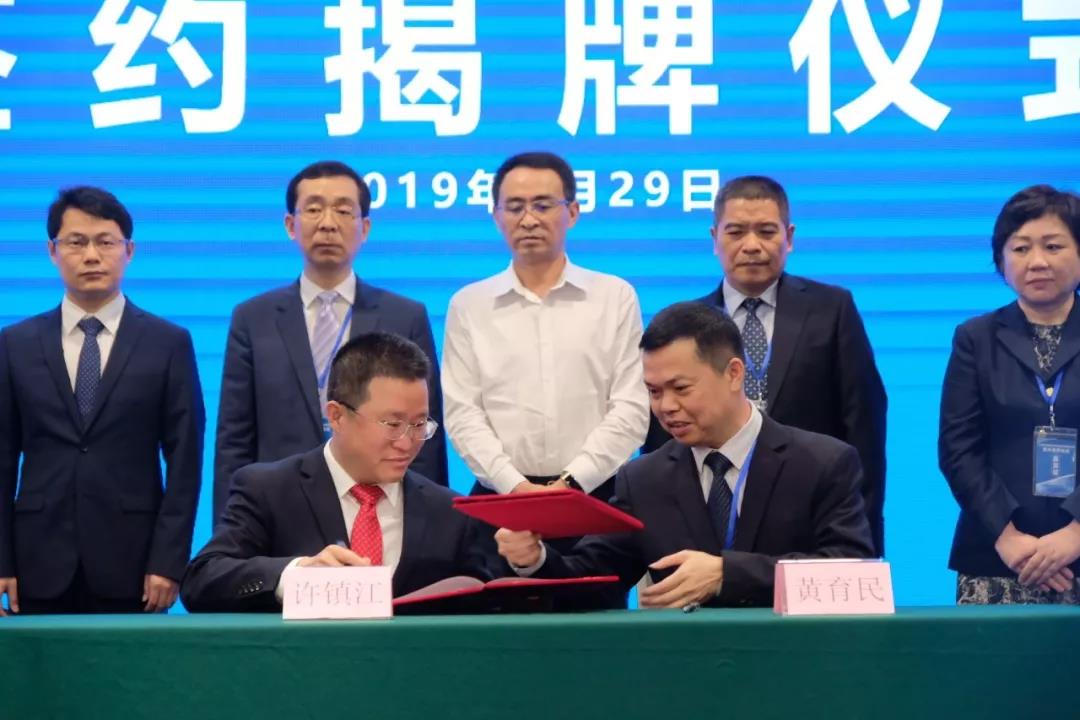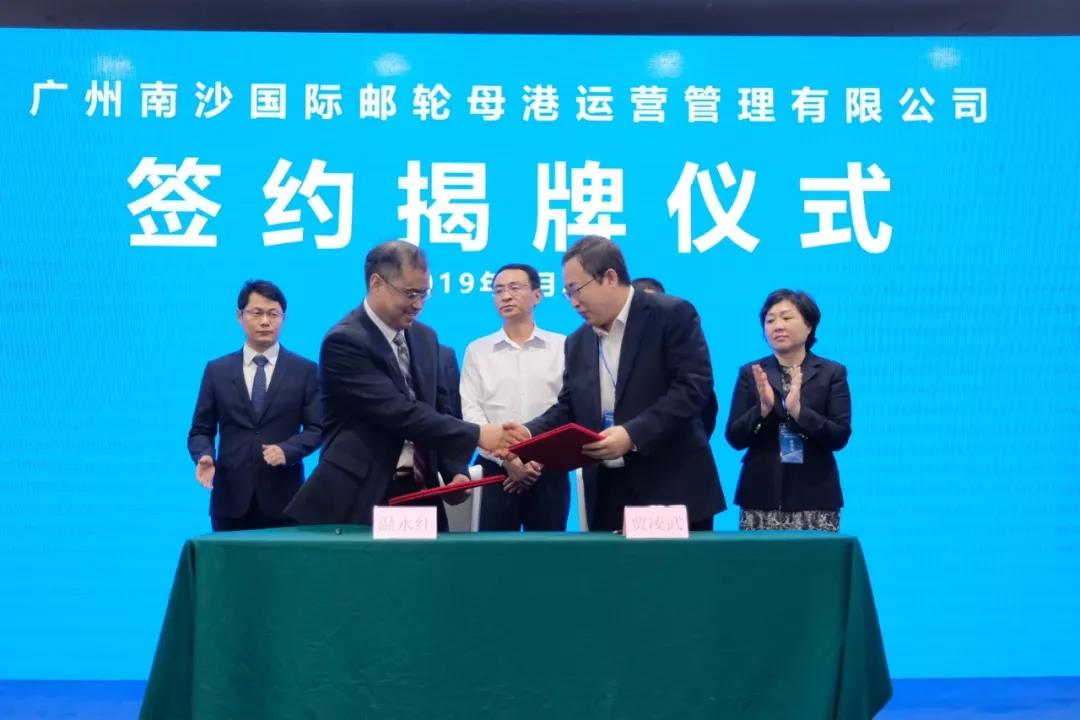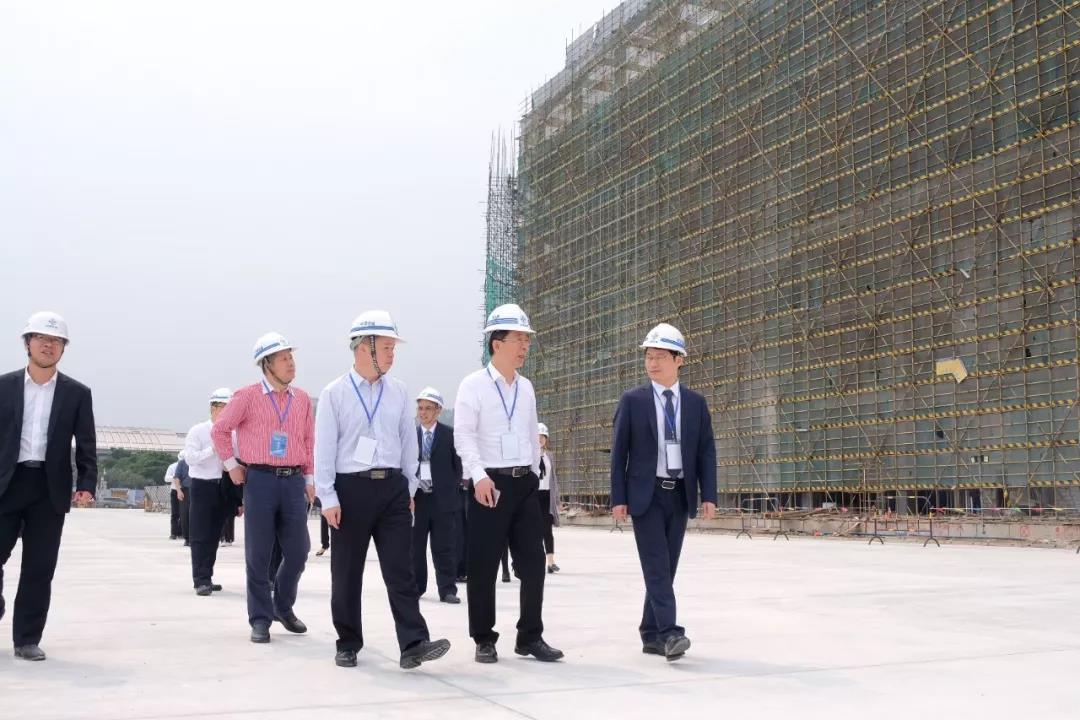 The establishment of GNICHPOM lays a good foundation for the operation of Nansha International Cruise Home Port, which is a major event in the development of Guangzhou cruise industry as well as a cooperation model between central enterprises and municipal state-owned enterprises. In the future, GNICHPOM will make full use of the advantages of Nansha International Cruise Home Port in terms of location, market, route, policy and other aspects, create a model home port, centric home port, functional home port, safe home port and open home port, and make positive contributions to the development of Guangzhou cruise industry and the construction of international shipping center.
In mid-November this year, the 14th China Cruise Shipping Conference & International Cruise Expo(CCS14) will take place in Guangzhou, which is hosted by the People's Government of Guangzhou Municipality and China Communications and Transportation Association. During the conference, Nansha International Cruise Home Port will hold the grand opening ceremony at the same time.
Project Overview
Nansha International Cruise Home Port is located in Nansha New District of Guangdong Pilot Free Trade Zone, which is the geographical and geometric center of Guangdong-Hong Kong-Macao Greater Bay Area, planned to use the shoreline of 1600 meters to construct 4 cruise berths of 100,000 to 225,000 gross tonnage. Currently, the first phase of the project has a total length of 770 meters, scheming to build a 100,000 gross ton cruise berth, a 225,000 gross ton cruise berth and a terminal with a construction area of about 60,000 square meters to support an annual capacity of 750,000 passengers. The project will make a trial ship docking in October 2019 and the port will open for operation during the 14th China Cruise Shipping Conference & International Cruise Expo (CCS14) in November 2019.
Shareholders
CCCCUI is a wholly-owned subsidiary of CCCC, one of the world's top 500 enterprises. It mainly focuses on urban comprehensive development and operation and has 20 investment projects under construction (winning the bid), with a total contract investment exceeding 100 billion RMB. In September 2015, CCCCUI won the bid for the complex project of Guangzhou Nansha International Cruise Home Port, which is the main body of the Nansha International Cruise Home Port project's investment, construction and operation.
Guangzhou Port Group is the main enterprise of Guangzhou port. Guangzhou port is the comprehensive centric port with the most complete functions, the largest scale and the widest radiation range in south China, which is the world's fifth largest port in respect of cargo throughput and container throughput. Since 2016, by utilizing the third-phase container terminal of Nansha port area and international cruise business, GHBT affiliated to Guangzhou Port Group has performed as the forerunner and important promoter of Guangzhou's substantive development of international cruise business, development of cruise market and promotion of cruise culture. From 2016 to 2018, a total of 320 international cruise ships were safely berthed, receiving 1.21 million passengers in and out of port, ranking third in the country in terms of cruise passenger throughput.
Operational Plan
First, make port service 'Standardization', creating a model home port. Cooperating with relevant departments and organizations, we strive to realize timely departure of cruise ships, efficient and convenient customs clearance at ports, and orderly operation at docks, so that passengers can experience comfortable waiting for ships, convenient customs clearance and happy travel. In addition to improving operation efficiency and service quality, form standardized operation process, operation specification and service mode. Besides, take the lead in the construction of a comprehensive information service platform for cruise home port, improve the electronic data sharing mechanism with relevant parties, and provide the public with comprehensive services such as port service, route inquiry, announcement, weather forecast and ticket handling.
Second, make cruise lines products ' Optimization', creating centric home port. Enrich the supply of cruise lines products: strive for more cruise companies to settle in Nansha, encrypt the home port routes, develop the visiting port routes, South China Sea cruise routes and ' Belt and Road' cruise routes, and improve the quality of cruise lines products. Deeply explore cruise passenger resources. Play the trump card of cruise customers resources well, on the basis of consolidating the resources of cruise passengers in Guangzhou and the province,  link up with the transportation means such as aircraft and high-speed rail, carry out the source marketing through multiple channels and in an all-round way, and improve the radiative and agminated effect of Nansha Cruise Home Port on the customer resources in central south, southwest and northwest of inland.
Third, make ship supply and security 'integration', creating a functional home port. Make full use of the home port policy advantages in the Free Trade Zone, build the infrastructure including the bonded warehouse for ship supply, build the material supply and distribution center of Nansha cruise ship, and provide one package service of comprehensive ship material supply and logistics support for cruise ships; Actively communicate with the supervision department, optimize the inspection process of ship supply business, and provide legal and fast supervision services.
Fourth, make security emergency 'standardization', creating a safe home port. Jointly with government departments and relevant enterprises, formulate various emergency management plans for emergencies, including ship delay, meteorological disaster, traffic jam, fire safety, pollution prevention and control, personnel injury, counter-terrorism, public health, etc., conduct regular emergency plan drills, and get familiar with emergency handling procedures and measures.
Fifth, make foreign exchanges 'normalization', creating open home ports. Positively practice the national strategy of 'marine economy', with the connectivity of cruise ports and cruise lines in the Guangdong-Hong Kong-Macao Greater Bay Area and cities along "Belt and Road" as the breakthrough point, gradually perfect the sharing  mechanism of information, resources and management, promote the normalized exchanges and cooperation of cruise policy, cruise education and cruise culture, and enhance the competitiveness and influence of Guangzhou as the core city in the Guangdong-Hong Kong-Macao Greater Bay Area and as the important node of cities along "Belt and Road".
The Advantages of Project
First, geographical location advantage. Nansha is the only city sub-center of Guangzhou and the geographical and geometric center of the Guangdong-Hong Kong-Macao Greater Bay Area. Currently, the construction of transportation infrastructure is being accelerated to build a half-hour traffic circle in the Guangdong-Hong Kong-Macao Greater Bay Area. Guangzhou-Shenzhen-Hong Kong high-speed railway and a number of expressways, such as Beijing-Hong Kong-Macao Expressway, Pearl River Delta South Ring Expressway and Guanfo Expressway, are gathered around the project. It takes just one-hour bus journey to reach Guangzhou urban area and other major cities in the Pearl River Delta, and more than half an hour to reach Guangzhou South Railway Station.
Second, market advantage. With developed tourism industry, rich tourism resources and profound historical and cultural deposits, Guangzhou is an important tourist destination and distribution center in China. It has sufficient resources of cruise tourists (besides Guangdong province, it can also radiate to central and southwest China) and has strong market agglomeration and radiation power. Guangzhou citizens have a high recognition of cruise tourism. From 2016 to 2018, the throughput of Nansha cruise temporary terminal maintained the third place in China. In addition, the surrounding mountains, seas, fields and islands of Nansha are rich in tourism resources, which can be used to develop shore excursion products.
Third, route advantage. Guangzhou's superior geographical location and favorable climatic conditions are conducive to the annual development of cruise tourism, multiple routes of Japan, Taiwan, Vietnam and the Philippines can be developed, as well as the local cruise routes of Nansha- Sanya- South China Sea for Chinese-funded cruise ships. The diversity and differentiation of cruise products are better than those of ports in east China and north China.
Fourth, policy advantages. As a state-level new area and Pilot Free Trade Zone, Nansha enjoys a number of supporting policies in high-end manufacturing, shipping logistics and tourism leisure. In January 2017, "Several Measures on Accelerating the Development of Guangzhou's International Cruise Industry" were officially released. In June 2018, the State Council issued the "Plan for Further Deepening the Reform and Opening up of China (Guangdong) Pilot Free Trade Zone", which formulated special policies for the cruise tourism industry. In addition, Guangzhou actively applies for China (Nansha, Guangzhou) cruise tourism development experimental zone and plans to implement the cruise industry park, trying to be the first to try in policy innovation, market cultivation, industrial chain extension and other aspects.
Fifth, industry advantages. The relatively high concentration of shipbuilding, shipping logistics, tourism trade and other industries related to the cruise industry around Nansha Cruise Home Port is conducive to cultivating a complete cruise industry chain in the region, which is rarely seen in domestic cruise ports.
Project Characteristics
First, it is closely integrated with bus, subway, water passenger transport of Hong Kong – Macao and other means of transport, providing multiple convenience for passenger distribution. It should be noted in particular that Nansha Cruise Home Port and Nansha Passenger Port station of Guangzhou Metro Line 4 will be connected through an underground channel of about 500 meters, Nansha Cruise Home Port is the first domestic cruise terminal seamlessly connected with the subway.
Second, the port's number of inspection channels ranks forefront in China, which can greatly improve the customs clearance efficiency of passengers with a variety of intelligent and high-tech inspection equipment.
Third, it adopts the shore power system of famous brands to provide powerful hardware support for the establishment of a green port.
Fourth, open platforms are set on the third floor and above of the terminal building. The unique open design better reflects the water-loving function and provides the public with leisure and sightseeing space, entertainment and catering services.